now see a long time ago in a liquor store far far away there was this girl named Amy who was kinda retarded and eventually got fired for selling to a minor. Before that however she asked me several things, one of these things was whether chewbacca was a lion or a bear... to which i replied "...he... he's a wookie."

when she saw that i had brought a sketchbook and when asked i told her that i mostly drew my dnd characters (lets ignore the fact for the moment that she had no idea what dnd was... eeeeeeeeeeeeeeeeeeesh), she asked me if i did commission work, and if i did, if i could draw a picture for her, to give to her cousin as a present. the requested drawing was that of a dragon and dog playing together, something too ridiculous for most people to fathom, but of course my mind instantly just thought "well yeah, i guess if there were two dragons and one dragon just took the form of a dog that might work"... however that's niether here nor there, i told her no because she was stupid and I didnt wanna draw that stupid crap. I think i phrased it "I dont do commissions because i put too much pressure on myself and i can never feel like it's good enough."

she no longer works there, and if there is any justice in the world, she's probably been beaten to death. however...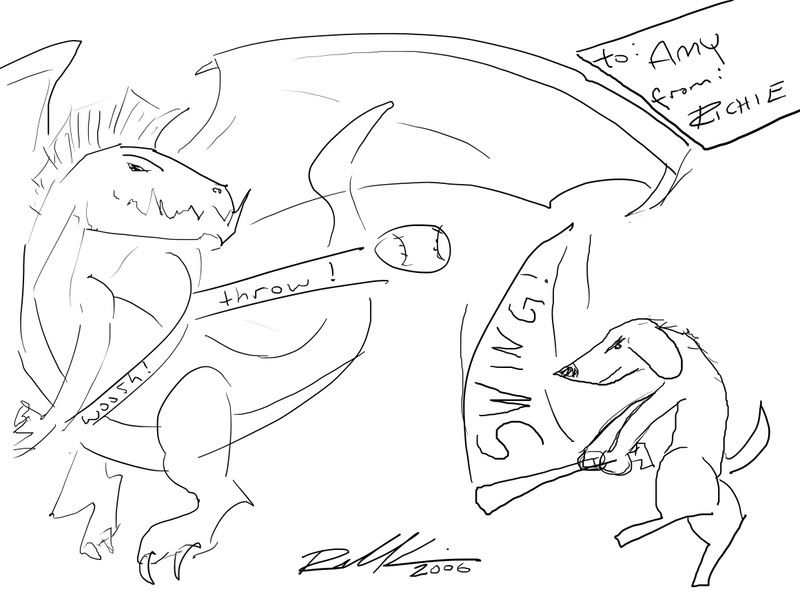 man. that dog sucks.

i was just messing with the new tablet, and i ended up accidentally drawing guile.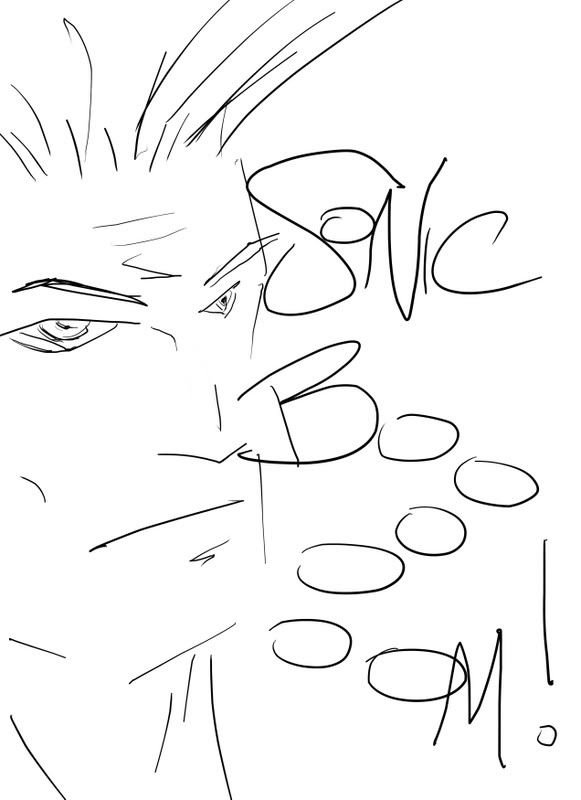 and a scary old man.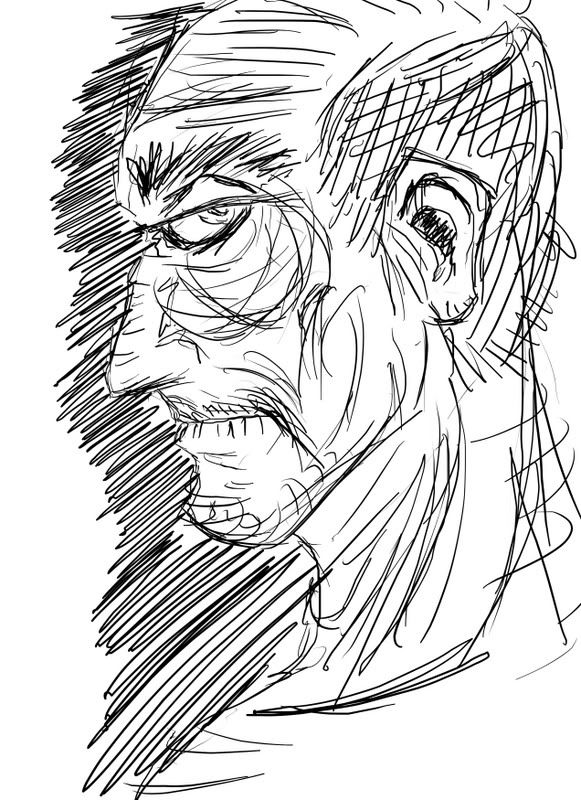 and for some reason when i look at this girl, i'm pretty sure that i ended up drawing gwen stacy at the moment of her death.